Corona restrictions for U.S. visas and U.S. entry extended
The U.S. government has extended the measures to combat the spread of coronavirus. Read below how visa applicants and visa holders are affected.
Entry ban because of the coronavirus
All foreign travelers who are not U.S. citizens and who have stayed in one of the following countries within 14 days before their planned entry into the U.S. are denied entry into the U.S:
26 countries of the Schengen Area
United Kingdom of Great Britain and Northern Ireland (excluding overseas territories outside of Europe)
Ireland
China (except Hong Kong and Macao)
Iran
The entry ban affects both visa holders and persons who wish to travel to the United States under the Visa Waiver Program (ESTA). Transit travelers are also affected.
The Schengen Area comprises 26 European countries:
Austria
Belgium
the Czech Republic
Denmark
Estonia
Finland
France
Germany
Greece
Hungary
Iceland
Italy
Latvia
Liechtenstein
Lithuania
Luxembourg
Malta
the Netherlands
Norway
Poland
Portugal
Slovakia
Slovenia
Spain
Sweden
Switzerland
U.S. President Trump has now announced that the travel ban, initially valid for 30 days, will be extended. It is currently not clear until which date the entry ban, which actually lasts until mid-April 2020, will be extended. Furthermore, it is uncertain whether the current travel restrictions will be further tightened and whether other countries will be affected.
The U.S. travel ban for foreigners has been gradually extended since February 2020.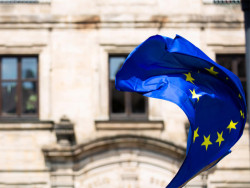 Exceptions


Exempt individuals
The following groups of persons are excluded from the entry ban:
U.S. citizens
Green Card holders (lawful permanent residents)
Close family members of U.S. citizens or Green Card holders (lawful permanent residents)
This includes:
1. Spouses of U.S. citizens or Green Card holders
2. Parents or legal guardians of U.S. citizens or Green Card holders, provided that the U.S. citizens or Green Card holders are unmarried and under the age of 21
3. Siblings of U.S. citizens or Green Card holders, provided that both are unmarried and under the age of 21
4. Children, foster children, or wards of U.S. citizens or Green Card holders or prospective adoptees seeking to enter the U.S. (IR-4 or IH-4 visa)
Note: grandparents, uncles / aunts or cousins do not count as immediate family members
Crew members of airlines or shipping companies (C-1/D visa)
Diplomats, government officials or members of their families (A-1, A-2, C-2, C-3, G-1, G-2, G-3, G-4, NATO visas)
Particularities for exempt individuals
Certain individuals, such as U.S. citizens and U.S. immigrant visa holders, may still travel to the United States.
Note: The CBP officers conduct stricter controls upon arrival at a U.S. port of entry.

Exempt individuals, such as U.S. citizens and U.S. immigrant visa holders,
who fly directly from China, Iran, Ireland, the United Kingdom of Great Britain and Northern Ireland or the Schengen Area to the United States or who have stayed in China, Iran, Ireland, the United Kingdom of Great Britain and Northern Ireland or the Schengen Area within 14 days before entering the country are, until further notice, routinely redirected to selected U.S. airports equipped with special health centres. There the travelers are examined. Provided these persons do not show any symptoms of coronavirus, they may enter the country, but as a precaution they must maintain a 14-day quarantine at home.
If symptoms are detected, the travelers are subjected to quarantine or further treatment in special hospitals.
who have stayed in Hubei Province for 14 days immediately prior to arrival will be subjected to a 14-day quarantine immediately upon arrival.
Recent effects
Due to the current situation, we strongly recommend all travelers and transit travelers to check their travel plans to the United States.
U.S. consulates / Visa appointments

Diplomatic missions of the U.S. in the world
U.S. embassies and consulates around the world have restricted their visa services and public access since March 19, 2020. However, emergency services for U.S. citizens and visa applicants will continue to some extent.
According to the U.S. State Department, visa appointments were cancelled from March 25, 2020 in all countries with a so-called Travel Advisory Level of 2, 3 or 4 (Level 1: Exercise Normal Precautions, Level 2: Exercise Increased Caution, Level 3: Reconsider Travel, Level 4: Do Not Travel). Initially 14 countries were affected. In the meantime all countries have been set to level 4 "Do Not Travel".
However, since the end of March 2020, U.S. consulates worldwide have been required to allow the following applicants to attend visa interview appointments in any case:
Medical professionals who have an approved USCIS petition and require a U.S. visa to enter the United States. This applies to H, J oder Green Card applicants. They should contact the respective consular offices directly.
The same applies to H-2A Temporary Agricultural Workers, who are urgently needed to maintain agricultural operations in the United States.
It is currently not known when the visa services will be resumed. For specific information please visit the official websites of the U.S. embassies and consulates in your home country.
At the same time, we will of course keep our customers informed about further consulate closures or cancellations of appointments.
U.S. consulates in Europe
Several U.S. consulates in Europe have cancelled all regular visa appointments for immigration and non-immigrant visas until the end of April 2020. The U.S. consulates informed visa applicants by e-mail and / or SMS about the cancellation of their visa appointment.
For urgent matters applicants can contact the U.S. consulate in their respective home country to request an emergency appointment. Please note that travel regulations can still not be waived.
However, visa applicants in the entire Schengen area as well as Great Britain and Ireland should be aware that appointments already made at the U.S. consulate may be cancelled or delays may occur.
Note: It is sometimes possible to reschedule visa interviews to a later date. This varies in the respective U.S. consulates worldwide. Visa appointments in Germany for instance were available from mid-May 2020, but due to high demand visa interviews are now only avaiable again from about mid-June 2020. And it is not even sure that these appointments will not have to be cancelled at a later date.The U.S. consulates recommend the following procedure for postponing the visa interview:
Postpone the interview appointment until 14 days after leaving one of the countries concerned
Postpone the interview appointment by at least 14 days if one has flu-like symptoms or had possible exposure to the coronavirus
Postponement of appointments are free of charge and the visa fee or proof of payment is valid for one year in the country where the fee was paid.
We recommend all travelers to the United States or visa applicants to be prepared for further changes at short notice and to inform themselves comprehensively about the current regulations and the legal situation before entering the country or applying for a visa.
USCIS Service Center
From March 18, 2020 until at least May 3, 2020 all USCIS offices worldwide will be closed to the public. However, there will still be emergency appointments and processing. A further extension of these measures cannot be excluded at this time.
The "regular" business of the USCIS Service Centers in the United States will otherwise continue. This means that applications such as L petitions can still be submitted for processing. However, since March 20, 2020, the Premium Processing Service has been suspended for I-129 (e.g. H or L) and I-140 applications (employment-based Green Card). This means that these applications can now only be submitted on a regular basis. Depending on the USCIS Service Center, processing times vary around 4 to 8 months.
No public access means, conversely, no more personal interviews or walk-in appointments at the USCIS offices. This concerns in particular:
Green Card applicants
Persons who already have an appointment for their personal interview in one of the USCIS field offices in the mentioned period will be notified that these appointments will be cancelled. They will then receive new appointments from the U.S. authorities.
Persons who have entered visa-free with ESTA
Visa Waiver Program travelers whose 90-day residence status is about to expire and who are unable to fly back should contact the USCIS (+1 800-375-5283) or the Deferred Inspection Sites. There you will receive further instructions. Usually, such clarification is made by making a personal appointment at one of the USCIS field offices.
Persons with visas who are in the process of renewing or changing their status
The Application Support Centers (ASC) are also affected. Among other things, these offices handle biometrics appointments that become necessary for certain extension of stay or change of status applications. Persons who already have an appointment in the period are notified that these appointments are cancelled. They will then receive new appointments from the respective U.S. authorities.
You will find detailed information on this topic in our recommendations for action.
Anyone who, due to the current situation, does not appear for an appointment with the USCIS through no fault of their own or does not react in time to notifications from the USCIS (such as RFEs) should not have any disadvantages. Provided one is able to prove that it is directly related to the Corona crisis (travel restrictions, illness, internal company problems, etc.). In particular, the USCIS allows more time to respond to RFE letters (Request for Evidence) in the context of petition-based requests (e.g. L-1). Until now, queries had to be answered within 90 days, otherwise there was a risk of rejection. Now the USCIS allows a further 60 days if companies are unable to submit all the required documents in time due to the crisis.
Note: Which restrictions and exceptions apply should be checked daily on the USCIS website, as there may be constant changes.
Departure from the United States
Foreigners who are currently in the United States (with a U.S. visa or ESTA) are uncertain about leaving the U.S. in time or about a possible overstay in the USA.
First of all it is important to differentiate between the status you have in the United States (e.g. visa-free entry with ESTA under the Visa Waiver Program, B visitor visa, L work visa etc.). Do not confuse visa and status here. The I-94 entry form indicates the date on which you must leave the United States at the latest.
Should your status expire soon, your departure be delayed due to the current events, or you wish to extend your stay in the United States we recommend the following:
Contact the appropriate U.S. authorities
You can reach the USCIS at +1 800-375-5283 or the CBP at +1 202-325-8000.
Alternatively, you can contact a CBP office directly at the airport or the Deferred Inspection Sites.
Extension of stay / Change of status
Check whether a status extension or change of status is possible in the United States. Note: The application must be submitted before your I-94 expires.
Keep records of your overstay
If the granted period of stay has already been exceeded or will be exceeded as none of the above measures will take effect, please make sure you have the best possible documentation. In other words, collect receipts for flight cancellations etc., in order to be able to document the not self-inflicted overstay for later entries into the U.S. It cannot be forseen how the U.S. authorities will deal with these overstays at a later date. If the documentation is correct, however, there should be no disadvantages for foreign persons.
Note: Whether leaving the U.S. is advisable depends on several factors and should always be examined on a case-by-case basis. Especially if family members with derived visas are involved, a thorough consideration of pros and cons is required. Please also note that especially status extension applications can involve a considerable amount of work and time. We recommend that companies check the status of their foreign employees in the United States and take timely action. We would be happy to assist you in assessing and implementing these measures. Please geht in touch with our visa consultants.
J-1 visa program changes
For the J-1 visa category, which allows for example a stay in the United States as intern or au pair, concrete changes have already been made in the implementation of the programs as a result of the measures taken by the U.S. government.
On March 12, 2020, the U.S. Department of State, which regulates and monitors all J-1 programs, announced that new J-1 programs or entries with J-1 visas will be suspended for 60 days. Consequently, a program start would be possible again at the earliest on May 11, 2020. There may be changes in this matter.
Planned J-1 programs
The exchange organizations, which are certified by the U.S. Department of State and act as visa sponsors for the J-1 category, offer in many cases the postponement or cancellation of already planned J-1 programs. In such cases, everyone concerned should contact the visa sponsor in order to clarify the exact possibilities for continuing the program.
J-1 visa holders
J-1 visa holders already in the United States are also encouraged to regularly check the travel warnings of their respective home countries and, if necessary, to return home earlier than planned. Updated information on the handling of the J-1 programs can be found on the official J-1 website of the U.S. Department of State.
Student visas (F and M)
The effects of COVID-19 on the F and M visa categories, which, for example, enable stays for highschool or studies in the USA, are currently being closely monitored by the SEVP (Student and Exchange Visitor Program), which administers all educational institutions, students and their relatives on behalf of the U.S. Department of Homeland Security. This ensures that all F and M visa holders can continue to carry out their studies in the United States in accordance with the legal requirements.
It is important for students to document all changes (e.g. e-learning, changes in lecture schedules, etc.) to their respective programs so that they can be presented to the SEVP upon request. At the same time the SEVP is currently trying to be as flexible as possible in order to be able to make special adjustments and recommends following official updates on the U.S. Immigration and Custom Enforcement (ICE) COVID-19 information page.
In addition, it is also very important that the respective F or M nonimmigrant status remains valid, even in emergency situations. This means that all visa holders must continue to take all necessary steps that are possible under the given circumstances to maintain their status. Visa holders must also contact their Designated School Official (DSO) to discuss, for example, emergency plans for school premises or changes. If you stay in the U.S. is for a practical training (e.g. OPT), we strongly recommend that you speak with your U.S. employer to ensure that the training agreement is maintained. The Department of Homeland Security provides important information on maintaining status.
Should the current developments regarding COVID-19 or other unforeseen circumstances result in financial difficulties (Severe Economic Hardship) in the USA, there is the possibility to apply for a General Work Permit (EAD) for activities off-campus. The USCIS provides more detailed information on the possibilities in special situations as well as additional instructions for international students.
Business activity US Visa Service
You can be assured that our entire US Visa Service team is there for you and your needs as usual. Our employees are also already mainly working remotely, but this does not mean any restrictions for you. In addition, an emergency team will now be on site in our Berlin office.
Especially in these challenging times we will continue to provide you and your employees with the best possible support and case handling. We are also working hard to find solutions for companies and their employees
Of course, we will continue to keep you informed about the latest developments.
Updated on 1.4.2020